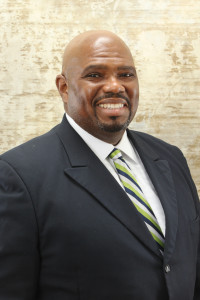 Bishop Daryl R. Clark
A native of Miami, Florida, Bishop Daryl R. Clark is now serving as the Senior Pastor of East Sunnyside Church of God of Prophecy in Houston, Texas. He began his ministry as an evangelist, teacher, and an Associate Pastor at the Center of Hope Church of God of Prophecy in Miami, Florida. Subsequently, he became the Senior Pastor of the ABBA's House Church of God of Prophecy in Washington, DC, where he ministered for six years. He also served the Mid-Atlantic Region as the Senior Camp Director and Regional Music Director.
Bishop Clark received his Bachelor's degree in Music Education from Florida State University. He became a high school music teacher, having taught in the Montgomery County Public School System in Silver Spring, Maryland, and in the Miami Dade County Public School System. He served the state of Florida in the field of Music Education as an All-State Conductor and Clinician, as well as on the state board of the Music Educator's National Conference.
Bishop Clark continues to teach and minister to the Lord's harvest in his community and church. He has earned two master's degrees: a Master of Arts in Religious Studies through the Leader of Leaders Program at Gordon-Conwell Theological Seminary in Boston, Massachusetts; and a Master of Theological Studies with an emphasis on Leadership from Dallas Theological Seminary.
Of all his many accomplishments, he is most proud of being a husband to his lovely wife, best friend, and partner in the ministry, Lady Agnes L. Clark, and father to his children, Steven Clark, Daryl Jalil Clark, and Aidyn Josiah Clark of Houston, TX. Bishop Clark loves the Lord, his family, and the people of God. He counts it an honor and a privilege to serve the Lord and His people in the capacity of Senior Pastor. His servant leadership style has brought new life and a fresh perspective to the ministry: "Love the people, Serve the people, Teach the people".